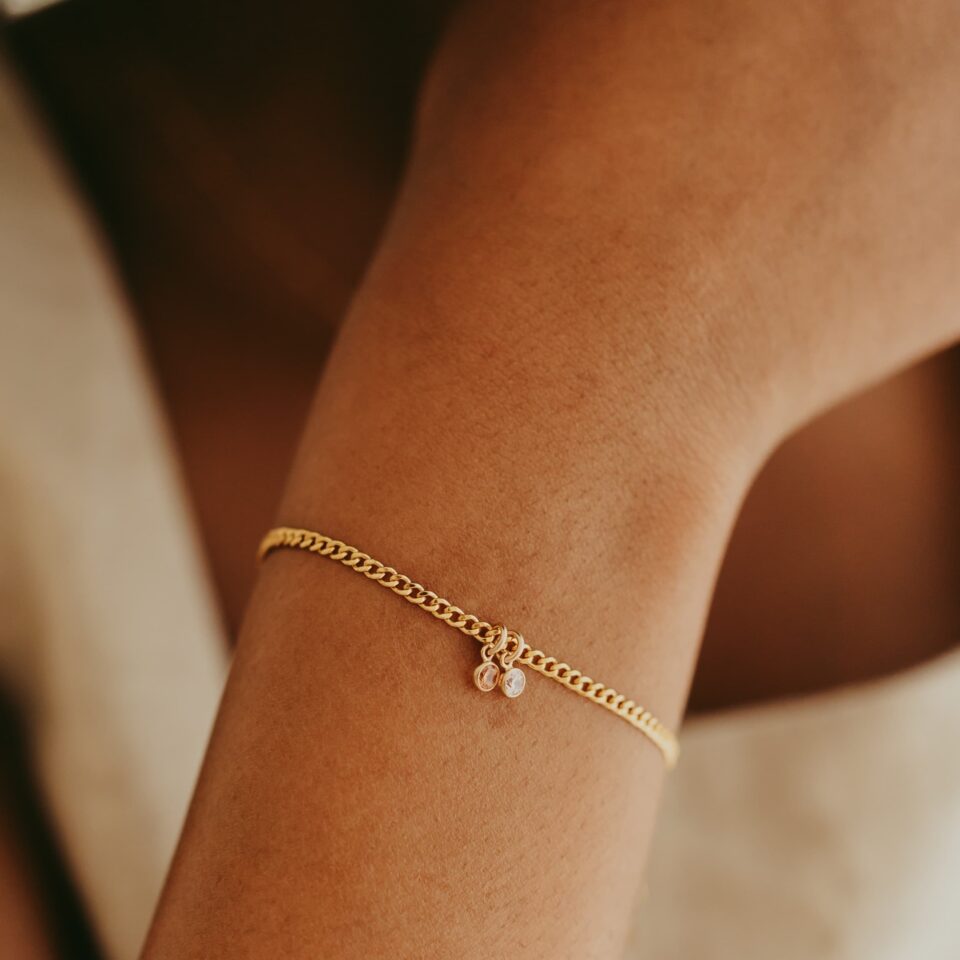 Beschrijving
Al onze juwelen worden gemaakt van goldfilled of .925 Sterling silver.
Goldfilled betekent dat er een laag van goud mechanisch aan een basismateriaal wordt verbonden tot er een bepaalde dikte van het goud is bereikt. De goudlaag is echter vele malen dikker dan bij vergulde materialen.
Goldfilled materialen blijven mooi van kleur. Dit levert een mooie en betaalbare kwaliteit op die goed wordt verdragen door mensen die allergisch zijn voor andere metalen dan goud.
De zilveren juwelen kunnen na verloop van tijd hun glans wat verliezen en verkleuren. Je kan ze mooi houden of reinigen door ze af en toe in een zeepsopje te doen.
Specificaties
| | |
| --- | --- |
| Product info | Goldfilled / .925 Sterling Silver |
| Steen | De kleuren van de Zirconia steentjes zijn gebasseerd op de bijhorende edelstenen. |
| Extra | De birthstones kunnen jammer genoeg niet aan een ketting met een plaatje worden bijgehangen omdat dit krassen op het plaatje geeft. |
| Maat | Alle juwelen worden zo gemaakt dat je ze op verschillende lengtes kan dragen (15,5 cm + extender) |