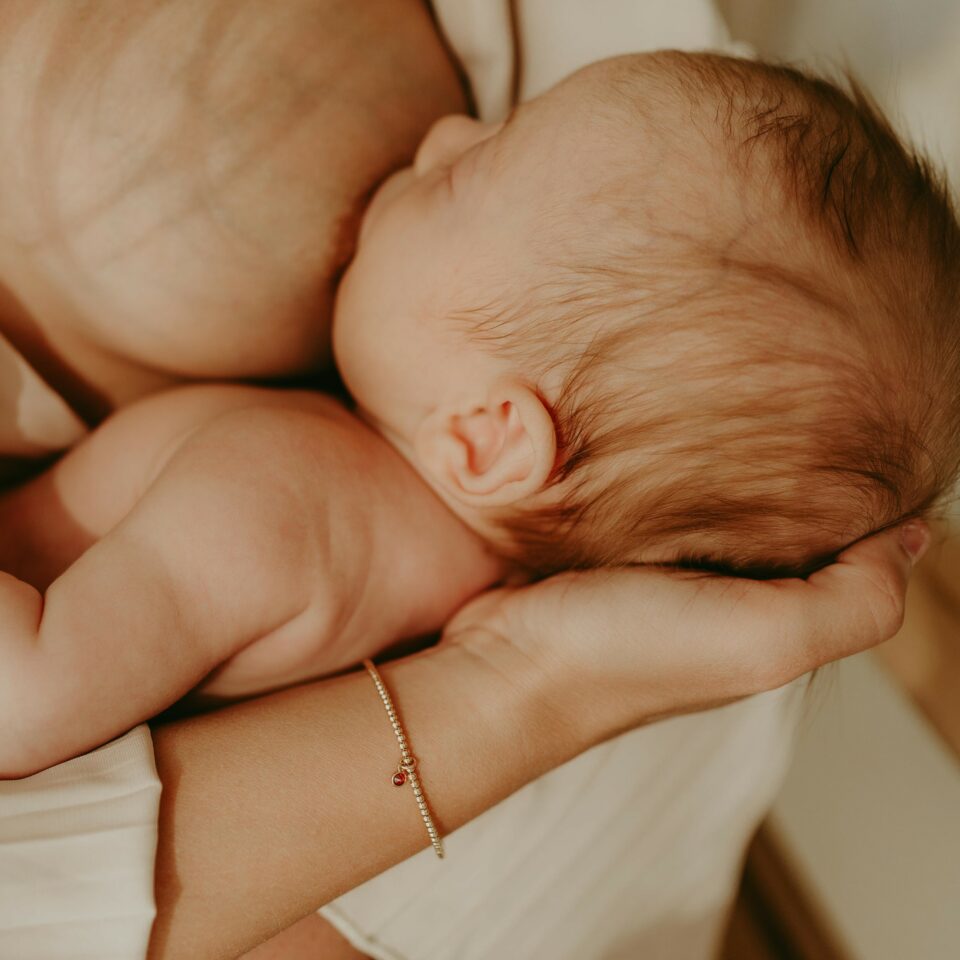 'Rosie Breastfeeding bracelet'
€50,00
Een mooi armbandje dat je helpt te onthouden aan welke kant je het laatst borstvoeding hebt gegeven!
Het rekbare armbandje kan je makkelijk van pols verwisselen om je eraan te herinneren van welke borst je baby het laatst heeft gedronken. Draag zo het armbandje om de pols die overeenkomt met de kant waarmee je de laatste keer borstvoeding hebt gegeven.
Ready to ship : 1 - 2 werkdagen
Beschrijving
Al onze juwelen worden gemaakt van goldfilled of .925 Sterling silver.
Goldfilled betekent dat er een laag van goud mechanisch aan een basismateriaal wordt verbonden tot er een bepaalde dikte van het goud is bereikt. De goudlaag is echter vele malen dikker dan bij vergulde materialen.
Goldfilled materialen blijven mooi van kleur. Dit levert een mooie en betaalbare kwaliteit op die goed wordt verdragen door mensen die allergisch zijn voor andere metalen dan goud.
De zilveren juwelen kunnen na verloop van tijd hun glans wat verliezen en verkleuren. Je kan ze mooi houden of reinigen door ze af en toe in een zeepsopje te doen.
Specificaties
| | |
| --- | --- |
| Product info | 14 karaat goldfilled |
| Maat | Dit armbandje is rekbaar waardoor je het makkelijk kan aandoen of van zijde veranderen. |
| Steen | De kleuren van de Zirconia steentjes zijn gebasseerd op de bijhorende edelstenen. |