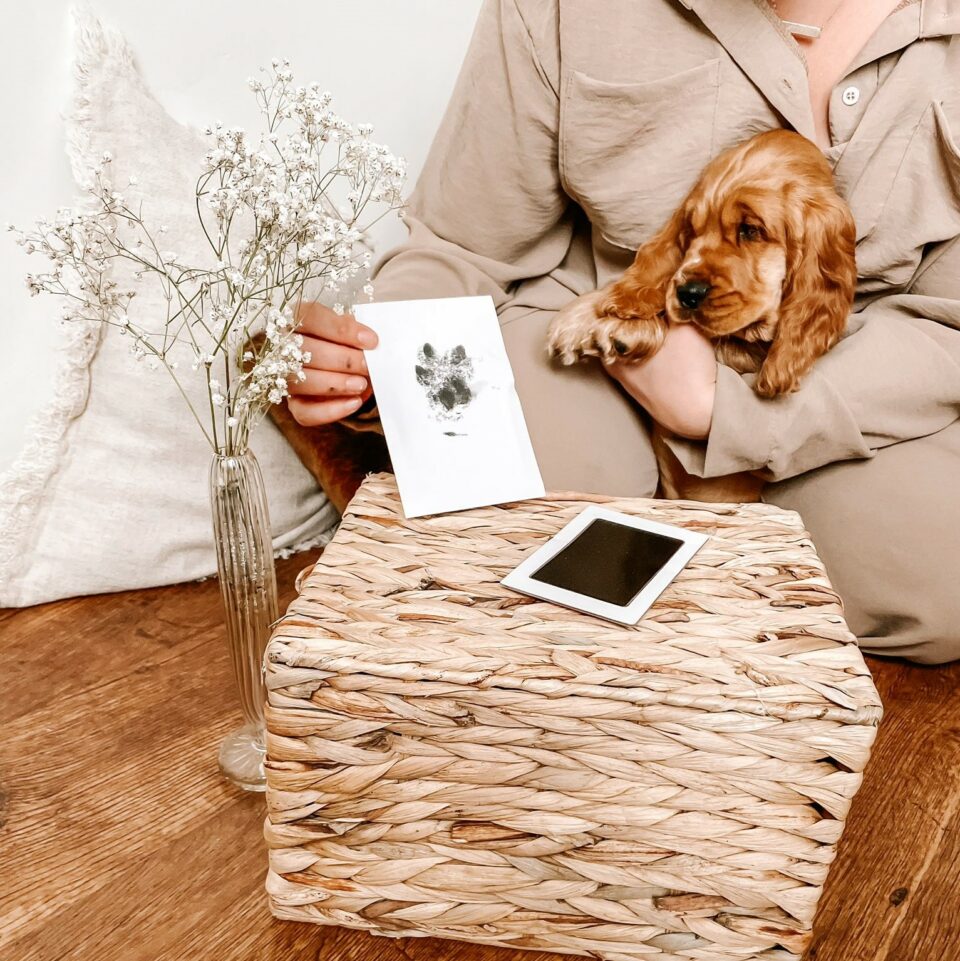 Beschrijving
Wat hulp nodig bij het nemen van een afdruk? Met deze "DIY inkt pad" kan je een mooie afdruk nemen zonder dat de huid in contact komt met de inkt zelf!
Hoe maak je een afdruk?
Leg het inktpatroon met de

inkt naar beneden

op de kartonnen kaart of een ander stevig vel papier.


Plaats hierna het pootje of de neus van je lieveling bovenop het inktpatroon en druk stevig aan.

Laat los en haal het inktpatroon van de kaart.

Ziezo! De afdruk staat nu op papier zonder dat je lievelings pootje of neusje vies is geworden!
Tip : Begin met de onderkant van het pootje en laat dan langzaam naar beneden zakken.
Specificaties
Producteigenschappen

Inkt gedeelte : 9.5cm x 5.7cm

Non-toxisch doordat het niet in contact komt met de huid!
Geschikt voor baby's en dieren.